Mizutani Paint
reached its
100th
anniversary 100th anniversary
Mizutani Paint (Headquarters: Located in Yodogawa-ku, Osaka, Japan / President: Naruhiko Mizutani) celebrated its 100th anniversary as of March 1st, 2022. We would like to express our profound gratitude to all our customers supporting our growth, and all stakeholders.
Our history began from "Mizutani Varnish & Paint Factory" founded at Naniwa-ku, Osaka in 1922.
Japanese paint manufactures rapidly increased the number in the Taisho era (1912-1926) due to cutting off of paint supply from Europe caused by World War I, and we also founded in response to the demands of these times. The main product at the time of founding was waterproof oil, which was used for waterproof coating of tents, marine seats and canvas had a good reputation, and became a long-selling product continued until the Showa era. After that, the company name was changed amid in paint control and postwar turmoil under Pacific war, and in some cases, engaged in the food processing industry of millet grain in a different field, and resumed a paint manufacturing as main business in 1947, and we restarted in 1949 as "Mizutani Paint Co., Ltd.".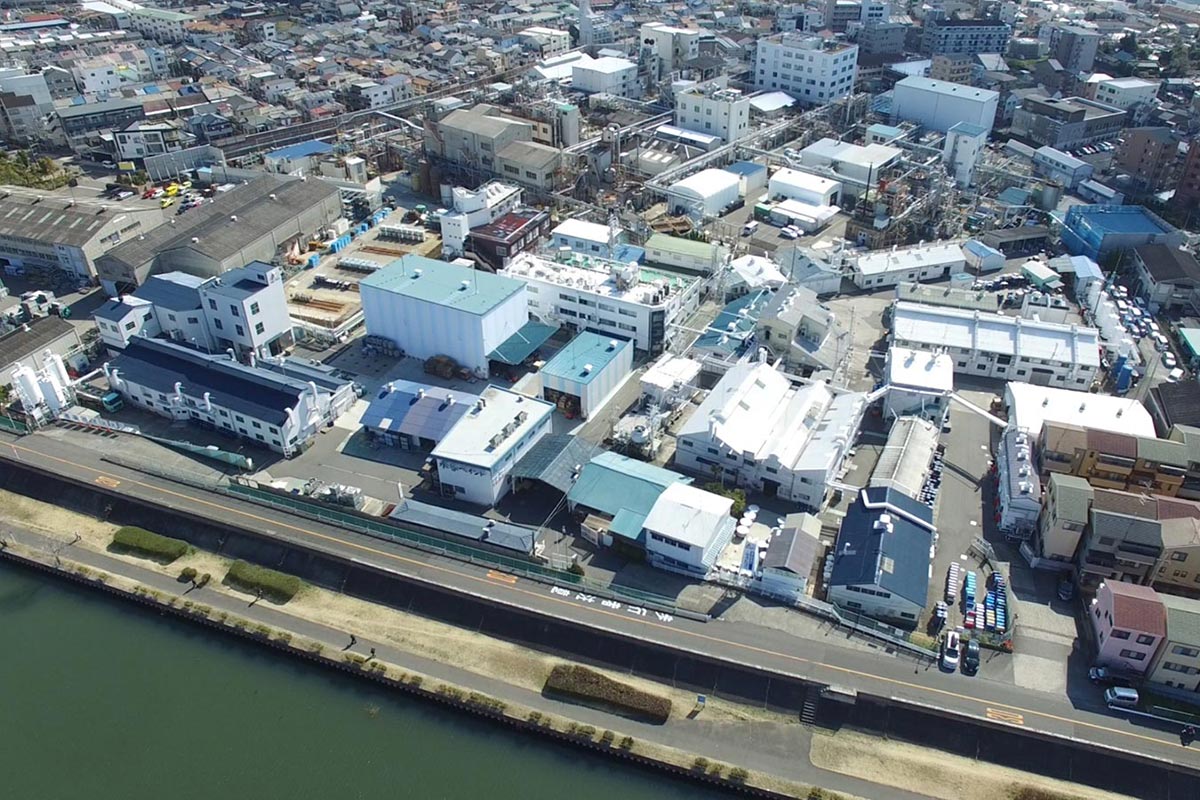 Current aerial photograph of Headquarters
(At Nishimakuni, Yodogawa-ku)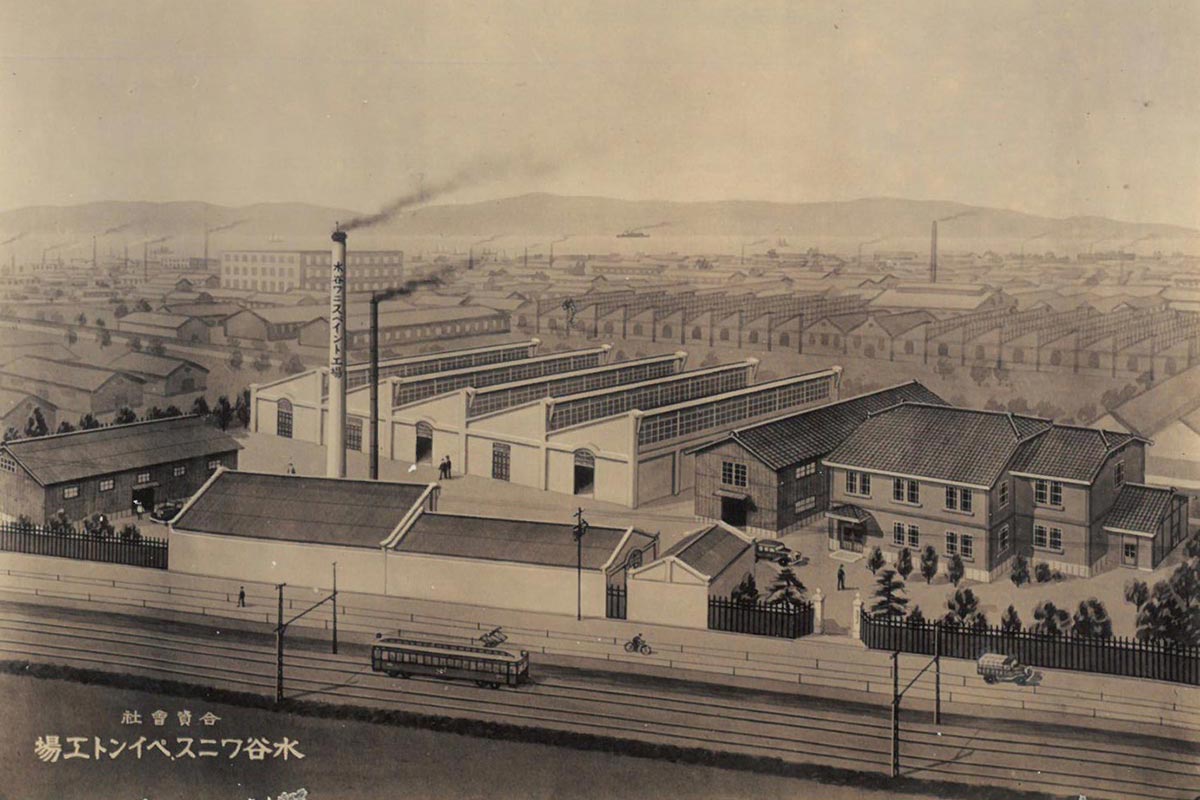 In 1934, Factory
(At Tsumori, Nishinari-ku)
The history of Mizutani Paint is also the history of technological development. "POLYMA #6000" launched in 1953 for thick type of cement roof tile was synthetic resin paint of vinyl monomer internal polymerization developed for the first time in Japan, and it was contributed to the improvement of protection and beauty as the paint that has never existed in the market. "BOUJINTEX" launched in 1955 by developing those technology was adopted in the factory floor where like major home appliance makers handling precision parts required anti-dust as the dust proofing floor paint that has never existed in growth period of Japanese electronics industry, and it became a main product as same as "POLYMA #6000". Also, "POLYMATEX" launched in 1956 as water-based wall paint for the first time in the paint industry became a pioneer of our water-based paint product.
In 1991 that "Paint that does not use organic solvents" was added to the product subject to the Eco Mark system, which clearly set out the manufacturing orientation of water-based paint that continues to this day. With people's attention on global environmental issues and increasing attention to low-emission water-based paints, "POLYMATEX" and "MIZUKEI DANTOP R" was acquired Eco mark for the first time in the paint industry. Since then, we have been actively developing and expanding sales of environmentally friendly paints, and "Nanocomposite emulsion type for building paints" that had been under development in collaboration with industry, academia and government since 1996 started full-scale release in 2004 as "Nanocomposite W" global warming countermeasure wall paint. The its developing technology awarded "HARUSHIGE INOUE PRIZE" that is said to be one of the three major technology awards in Japan in 2007, and it was the first prize to related to paint technology since its foundation. Also in 2010, "BIOMASS R" that is roof paint used biomass raw material was launched, and we invented Eco-friendly new paint technology based on the concept of CO2 emission reduction. In 2019, it's adopted on Strategic Foundational Technology Improvement Support Operation by Ministry of Economy, Trade and Industry, and "AC COAT" that is water-based internal wall paint with Anti-bacterial and virus function having the function required to COVID-19 pandemic is launch on April 1st, 2022.
At COP26 held in 2021, it was officially targeted to suppress the average temperature rises to a key 1.5 degrees Celsius in the world. As CO2 emission reduction should be an increasingly important issue in the paint industry, we further develop our technology and contribute to society by development of eco-friendly products toward to next 100 years.
各種製品カタログ